Advantech MIC-730AI Review NVIDIA Jetson Xavier AI Edge Appliance
6/8/2021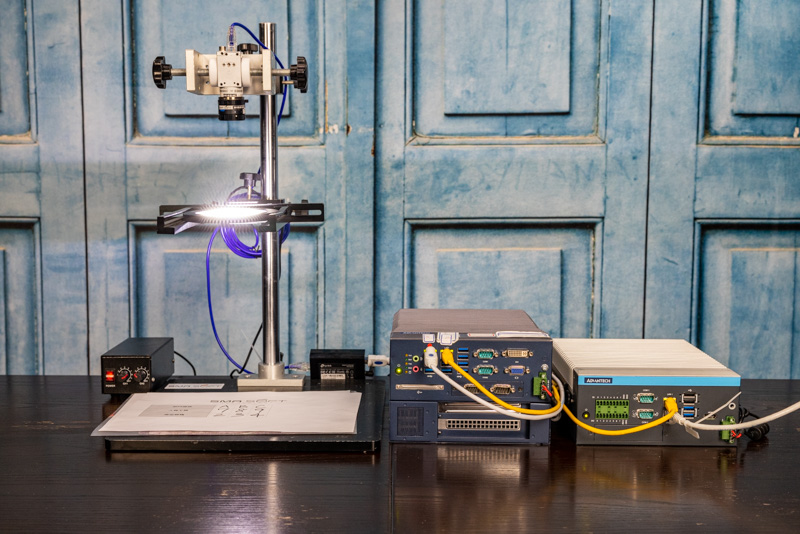 Advantech MIC 730AI Smasoft Demo (Photo by STH)

This article is derived from STH, To see the full content, please go to STH website below:
https://www.servethehome.com/advantech-mic-730ai-review-nvidia-jetson-xavier-ai-edge-appliance/
There are few reviews where we genuinely go into so much effort to test a product. In our Advantech MIC-730AI review, we are going to great lengths to show off the innovative solution that the company has. Built around the NVIDIA Jetson Xavier platform, we transformed the STH studio into a textile defect inspection plant. In our review, we are going to show how this NVIDIA AI edge inferencing machine works, and then we are going to show it being used.
Advantech MIC-730AI Hardware Overview
The front of the Advantech unit contains all of the I/O, and that I/O is a big factor in these types of edge systems. Moving from the left to right we have the power button and an expansion slot on the bottom. We also have a 16-bit DI/DO block in green. Next to those are two COM ports. The two LAN ports are both Gigabit. One is a Marvell 88E1512 and the other is an Intel i210.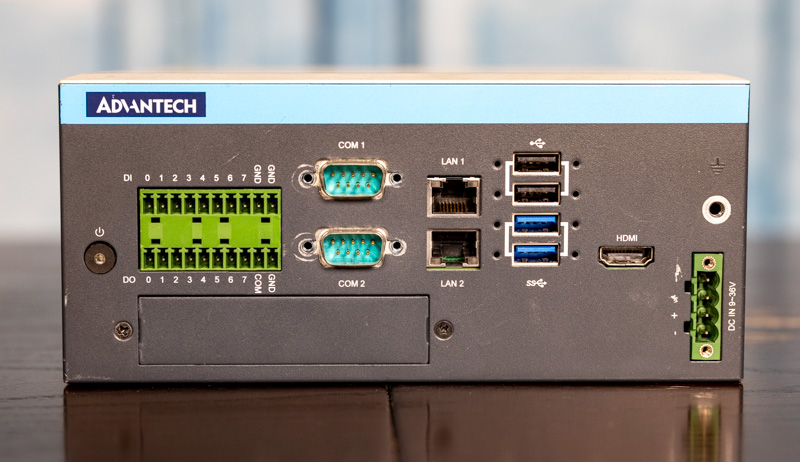 Advantech MIC 730AI IO (photo by STH)
There are two USB 2 and two USB 3 ports. One will see on either side there are holes to help with custom connectors retain the USB Type-A plugs. One can also see a HDMI video output and the power delivery/ grounding points.
The entire unit is 192mm x 230mm x 87mm and a big portion of that is the other major external chassis feature: the passive cooling heatsink. This passive heatsink is designed to allow the system to run without fans in up to 55C-60C operating temperatures depending on the operating modes.
That heatsink is largely cooling the NVIDIA Jetson Xavier SOM. This SOM sits atop the main system PCB that also has features such as the ports shown above.
More review about the Advantech MIC-730AI hardware, NVIDIA Jetson Xavier SoC and software demo, please visit STH website