Advantech MIC-730AI Edge AI Platform Qualifies for AWS IoT Greengrass
6/11/2021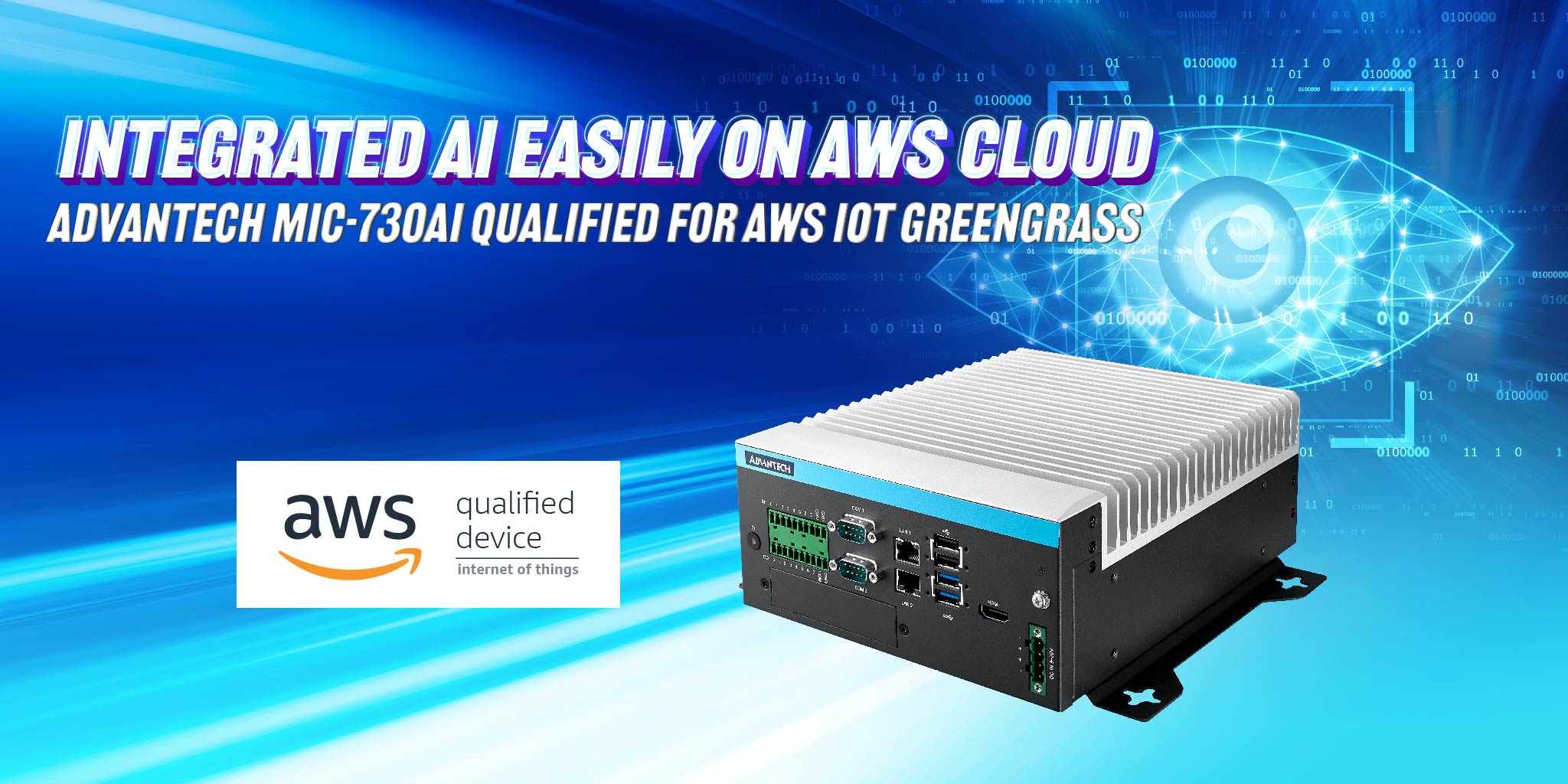 Advantech, a leading provider of intelligent systems, is excited to announce that its MIC-730AI edge artificial intelligence (AI) platform qualified for is Amazon Web Services (AWS) Internet of Things (IoT) Greengrass, an IoT open source edge runtime and cloud service. MIC-730AI is a fanless edge AI system with a powerful NVIDIA® Jetson™ Xavier system on module (SOM) for AI inference computing. It provides a cloud infrastructure suitable for massive AI workloads and edge AI deployment, empowering AI in automated manufacturing and smart city applications.
AWS IoT Greengrass Qualification Integrates AI with IoT
Industrial IoT applications see the use of multiple devices in factories, vehicles, and businesses. Simplifying device fleet operations and management requires secure and cost-effective AI deployment at scale.
AWS IoT Greengrass qualification allows partners to validate that their devices run AWS IoT Greengrass and interoperate with AWS IoT services, helping give original equipment manufacturers (OEMs) and their customers the confidence that IoT Greengrass works correctly and consistently in their local edge intelligence applications.
Advantech MIC-730AI Eases AI Deployment and Maintenance
Advantech's MIC-730AI edge AI computing systems are powered by NVIDIA Jetson AGX Xavier modules. These powerful, innovative solutions fit the performance of a graphics processing unit (GPU) workstation into a compact embedded module. MIC-730AI is qualified to support the Apache MXNet, Amazon SageMaker Neo, and TensorFlow frameworks to perform machine learning (ML) inference at the edge with AWS IoT Greengrass on locally generated data using cloud-trained models.
Amazon SageMaker helps data scientists and developers to prepare, build, train, and deploy high-quality machine learning (ML) models quickly by bringing together a broad set of capabilities purpose-built for ML. Amazon SageMaker Neo optimizes models deployed on Amazon EC2 instances, Amazon SageMaker endpoints and devices managed by AWS Greengrass, without any manual intervention.
This enables ML inference at the edge with AWS IoT Greengrass on locally generated data using cloud-trained models. In sum, MIC-730AI leverages advanced computer vision at the edge to deliver AI to smart manufacturing applications.
Advantech's MIC-730AI is also capable of empowering autonomous robots in fulfillment centers and providing high latency for quick decision making via inferencing from the cloud. Autonomous robots reduce human contact and improve efficiency by conducting picking, packing, and inspection — attributes particularly useful during the ongoing pandemic.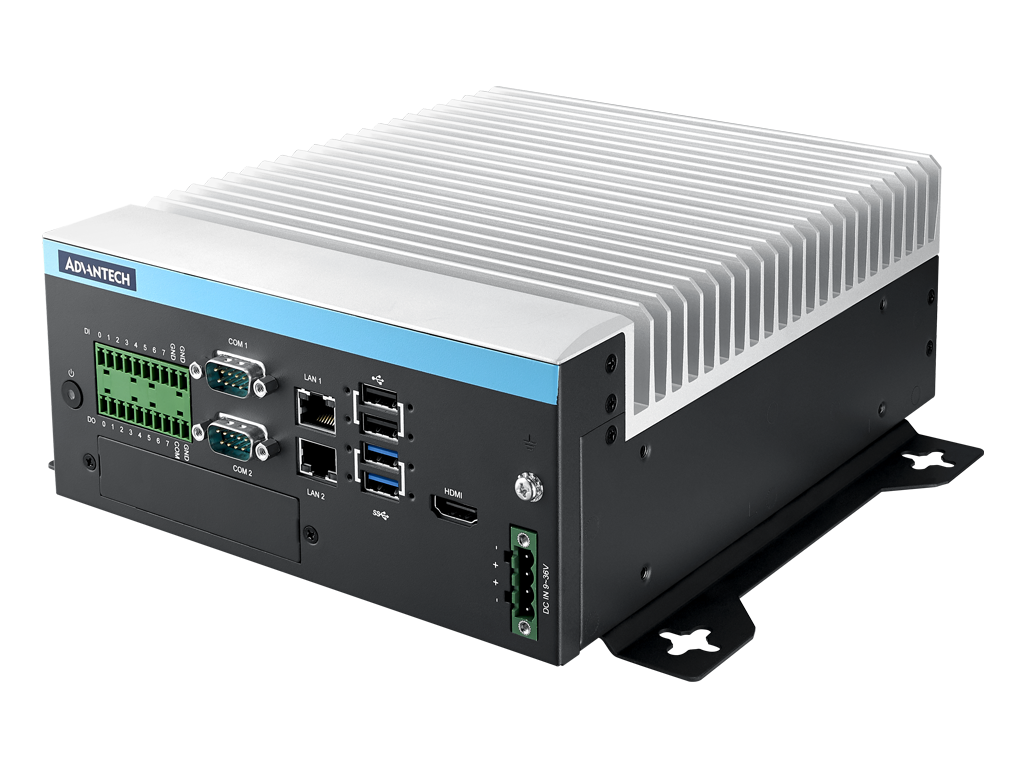 MIC-730AI
AI Inference System based on NVIDIA® Jetson AGX Xavier™