Advantech Collaborates with Tokyo Electron Device to Promote Edge Computing for AIoT
7/27/2018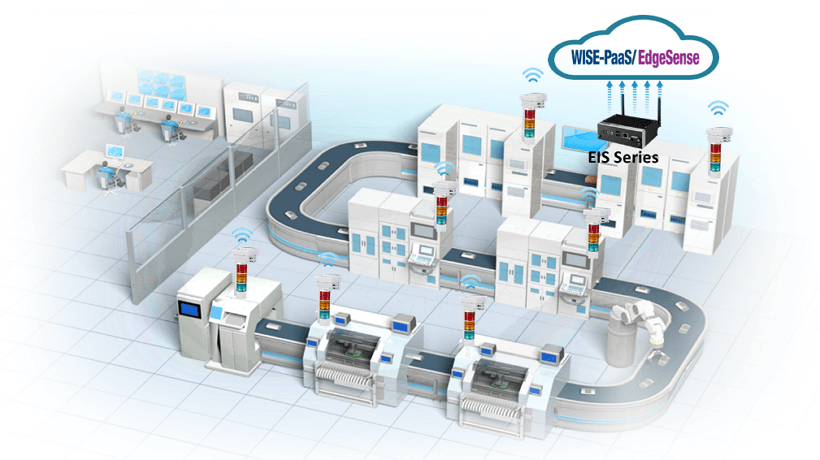 Advantech, the world's leading brand in intelligent systems (stock symbol: 2395), is working to strengthen its partnership with Tokyo Electron Device Ltd. (TED; 2760 (TYO)) in striving to promote edge computing. With the aim of transforming the conventional business approach of dealing in single-unit embedded hardware to focus on AIoT solutions, Advantech and TED are cooperatively developing and promoting IoT edge computing solutions linked with Microsoft Azure.
Advantech and TED have previously collaborated as partners in the embedded hardware business. Currently, Advantech is seeking to further expand its market share in Japan, while TED is seeking to bolster its sales in embedded hardware, design services, and AIoT solutions featuring Microsoft Azure Cloud Services.

For the first round of efforts to promote edge computing, collaborative research is being conducted on the Plant Visualization Kit, which will streamline operations by visualizing the status of plant devices through linking Advantech's Tower Light Sensor, Edge Intelligence Server Series, and WISE-PaaS/EdgeSense together with Microsoft Azure. Considerations are being made to launch this kit in the future, and verification tests are planned to commence at the headquarters of Aval Nagasaki Corporation, a consolidated TED subsidiary.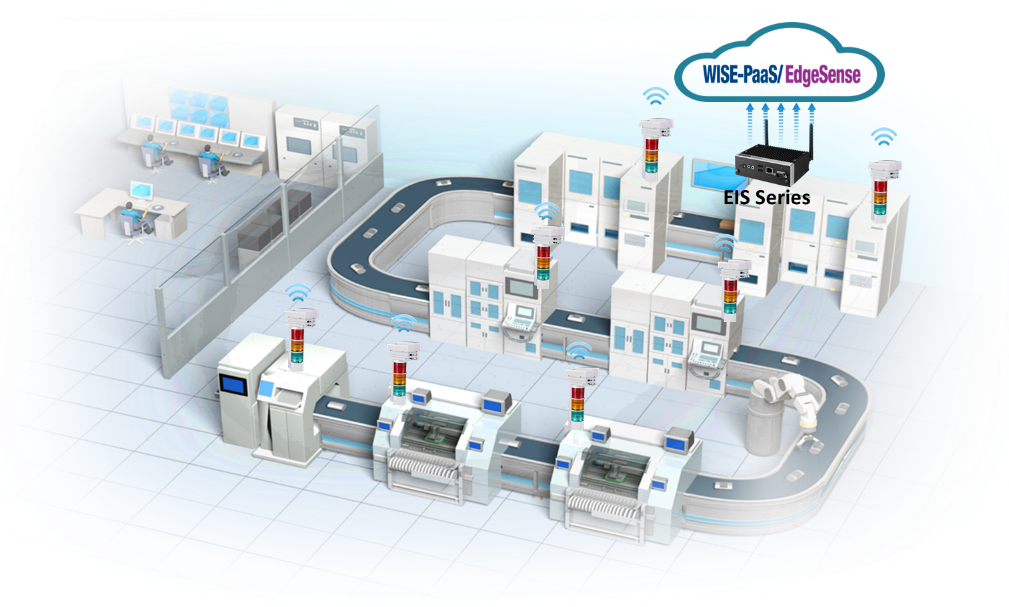 According to Mike Koike, Advantech Japan's General Manager, working with TED is a step in the right direction because the company has a wide sales network all over Japan and a high level of trust from its customers. "We are entering the AIoT era, which means that significant transformations are needed in the very way that business is conducted. To expand the sales of our IoT Edge Intelligence WISE-PaaS as well as our hardware, Advantech needs a cooperative partner such as TED that can offer high marketing capabilities in order to sell AIoT solutions and that have strong technical support. This means providing solution services in a timely manner to meet customer requirements in bridging the gap between IT and OT. In a vital strategic partnership for the AIoT era, we will strive together to promote substantial developments in edge computing."
Yasuo Hatsumi, Vice President of TED, expressed excitement about cooperating with Advantech, a global innovator company in edge computing and IoT solutions, to offer transformational AIoT solutions to customers. "In addition to our existing hardware business, we will make efforts to further bolster our product and service functionality for AIoT markets, which are expected to see growth from here on out."
As a leading supplier in the embedded computing market, the Advantech Embedded-IoT Group delivers a wide range of embedded design-in services and develops integrated IoT solutions and services that assist customers in minimizing uncertainty and risk while entering the IoT market. Advantech's integrated IoT solutions include sensor nodes, gateways, and WISE-PaaS IoT Edge Intelligence. (Embedded-IoT Group website: Embedded-IoT.advantech.com)
Advantech's corporate vision is to enable an intelligent planet. The company is a global leader in the fields of IoT intelligent systems and embedded platforms. To embrace the trends of IoT, big data, and artificial intelligence, Advantech promotes IoT hardware and software solutions with the Edge Intelligence WISE-PaaS core to assist business partners and clients in connecting their industrial chains. Advantech is also working with business partners to co-create business ecosystems that accelerate the goal of industrial intelligence. (www.advantech.com)