【iCS New Material】Implementing a Temperature Screening Solution to Fight COVID-19 in Nōgata City, Japan
7/24/2020
In order to control and prevent the further spread of COVID-19, the Nōgata City government in Fukuoka, Japan, collaborated with Advantech to implement a non-contact temperature screening solution. The government has also begun experimenting with video AI technology.
Advantech's non-contact temperature screening solution features a thermographic camera and facial recognition technology that supports the rapid scanning of multiple people simultaneously. By measuring forehead temperature, the system can identify potential infection risks. Additionally, with the inclusion of video AI technology, the system can be configured to record the moments before and after a temperature check to enable subsequent analysis in the case of an emergency. Integrated with a 3D camera, video AI technology can also be used for occupancy monitoring. This allows the government to identify crowding and enforce social distancing for public safety.
The government plans to deploy this temperature screening solution at various locations around the city, including in government buildings. Furthermore, the collected temperature data will be used for research and analysis to optimize infection prevention measures.
Deputy Mayor of Nōgata City, Kyoko Akiyoshi
"Regarding COVID-19, Nōgata City has investigated and tested various non-contact methods for measuring temperature. Considering the current situation, it is essential that we exert every effort to protect our citizens and local businesses. And despite the difficult circumstances, many people have cooperated with the government, which has been very helpful. Advantech has donated several non-contact temperature screening systems to our city, even though this technology is still very limited. For that I am very grateful. We are currently introducing this AI-based temperature screening solution to demonstrate the value of this technology. We sincerely hope this demonstration and testing will be successful. If so, we plan to increase the number of deployments around Nōgata City in the future."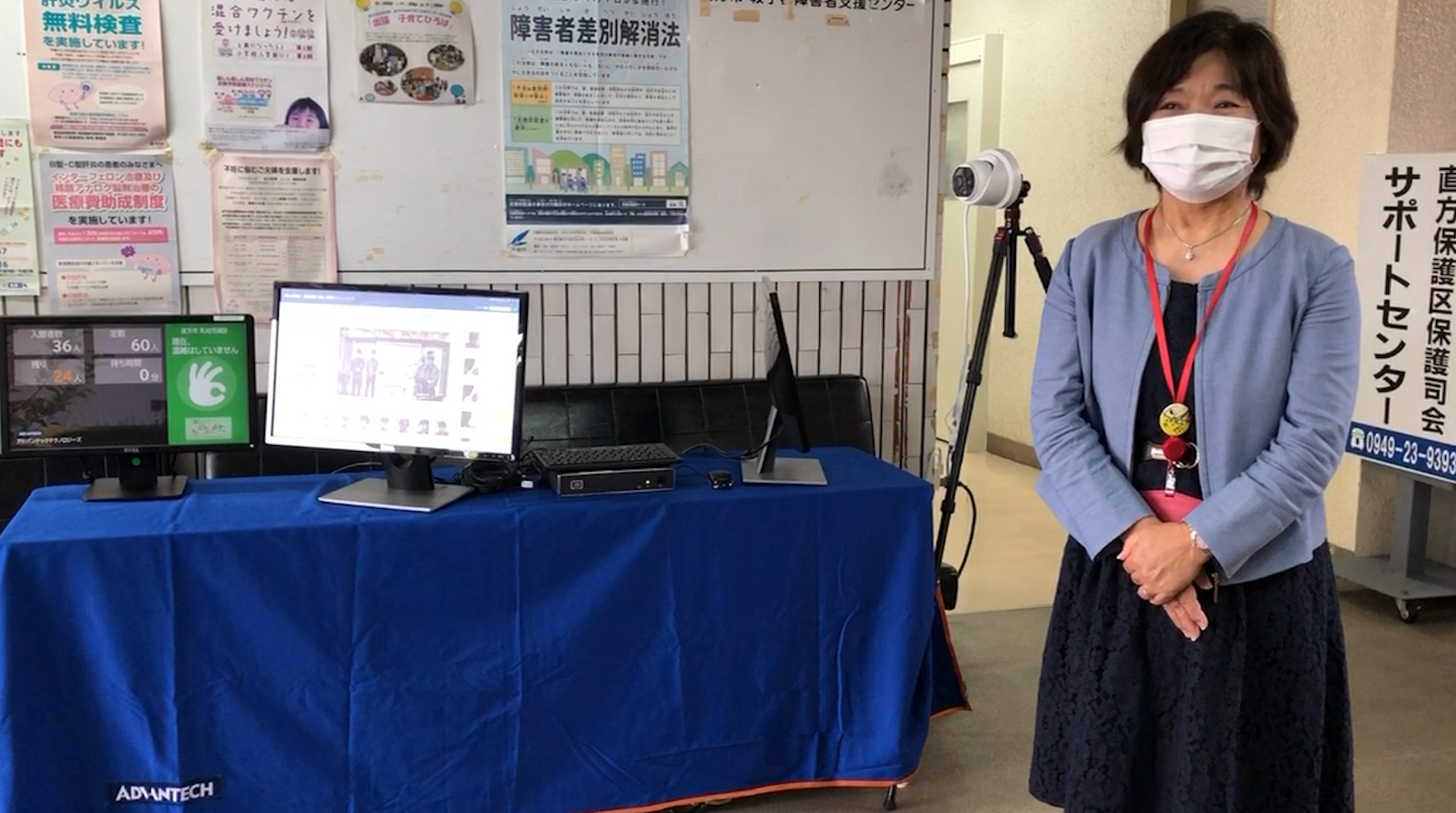 Commerce and Tourism Division Manager, Masashi Nagata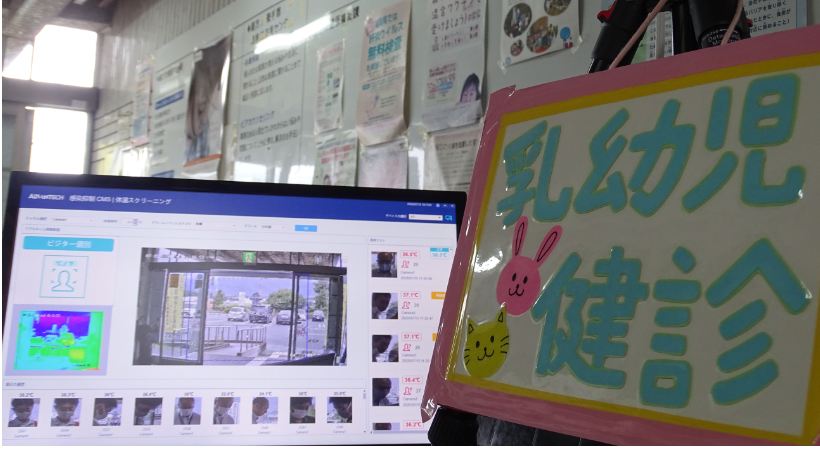 "Currently, natural disasters such as COVID-19 and flooding caused by heavy rain are threatening the lives of our citizens. To address these disasters, we have sought to leverage IT technology. Thus, it is very encouraging to be able to utilize the AI and IoT technologies provided by Advantech when considering measures for tackling COVID-19. Additionally, I believe that this cooperation between the government and local businesses is beneficial for the development of IoT in Nōgata City. Finally, the implementation of Advantech's non-contact temperature screening solution and video AI technology not only reduced the number of staff required to take temperature measurements but has also improved the reliability of temperature data. I genuinely hope that it will become a breakthrough technology in the near future."
Advantech Technologies Japan President, Takahiro Ishida
"In Japan, the crisis caused by COVID-19 has been severely challenging. Regarding the demo implementation conducted in Nōgata City, we are honored to be able to contribute our technology and expertise to the protection of public health and safety. Headquartered in Taiwan, Advantech is one of the world's leading manufacturers of industrial AI and IoT solutions. We recognize that we have an important mission in Japan in terms of development, production, and logistics. At present, we are using people-oriented AI technologies to integrate automatic temperature screening with people counting. We hope to develop more technologies in the future that facilitate the establishment of a new normal. But for now, we will focus our efforts on Nōgata City. However, the knowledge and experience gained through this demo implementation will assist Advantech's development teams in Japan and Taiwan with improving the technology. We hope this solution can be deployed in different countries across the globe in order to improve public health and safety worldwide."